NEW AND FINAL TSD LINE!
The brand new TSD Conic VTS Tournament has been in development for close to 1,5 years and it is finally here! This is a brand new type of tournament spey lines that gives you the change to change the front and total length with 3 different length of tips. This system gives you 3 lines in one for different conditions and personal form for the day, and the set is delivered in a perfect sized line wallet to hel keep order!
INTRODUCTION OFFER!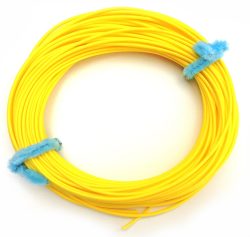 TSD Sea trout TDH (Tournament Distance Head) 27 grams
kommer hjälpa dig ordentligt i ditt tävlingskastande!
Efter en lång tids testande blev min första tävlingslina för Seatrout Distance färdig och har bland annat hunnit ta SM guld i just den grenen! Med en perfekt balans mellan plast och kärna har du en lina som rullar stabilt i luften utan fladder och går som ett skott. Tack vare den stabilitet som finns i linan så flyger även de sämre kasten bra genom luften.