The Black and Green Helmet was one of my favorite flies and still has a special spot in my box. This pattern is to my knowledge a pattern that no other than Mikael Frödin came up with several years ago. I first got in contact with this pattern about 17 years ago. With the bright, amazing green colors matching up perfectly with black makes this fly very easy on the eyes! Most of the times this fly is referred to as a typical "green river fly", for those crystal clear rivers in Norway. And, even though it really fishes great in those rivers, they work really good in humus rivers as well. I have caught a lot salmon in this fly in my home river Örekil! But, the reason that this fly always will be special to me, is due to the fact that my first ever salmon over 10 kilos was caught on exactly this pattern! A beautiful 12 kilo salmon and still the biggest one I have caught in river Orkla. 
There is like always variations of the different patterns and this fly is no different. As you might have noticed, I very seldom put any effort into the bodies of my flies and I try to focus more on the wing, hackle and shape of the fly. My variations is therefore not identical with Mikael Frödins. He uses body hackle, tag and butt and more, which makes the fly look even better! But that does not necessary mean it is better at catching fish. Regardless of your personal style and taste, you should have a few of these in your fly box!
Material for 10

flies

HERE!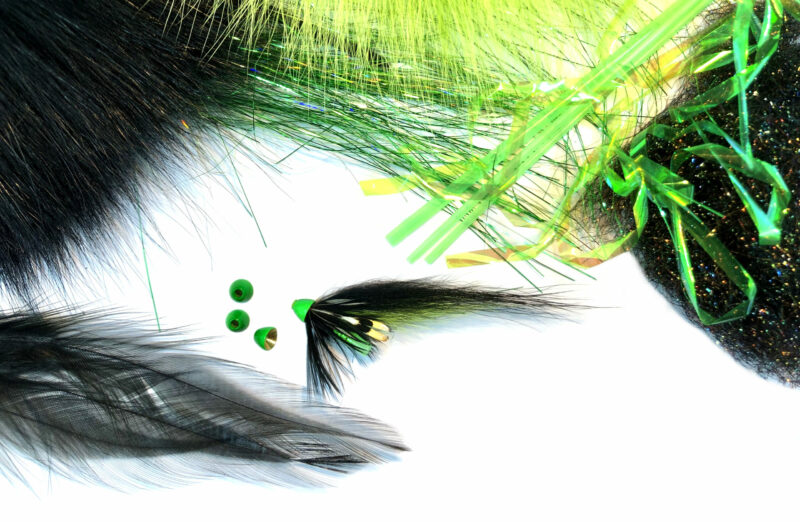 Tubes: FutureFly 1,8mm & 3,0mm plastic tubes – Transparent Green
Body 1: TSD Pearl Tinsel – Green
Body 2: TSD Blended Ice Dub – Fiery Black
Wing 1: TSD Supreme Fox hair – Bright Green
Flash: TSD SW Angel Hair – Green
Wing 2: TSD Supreme Fox hair – Black
Hackle: TSD Rooster Hackle – Black
Head: TSD Conehead, Small – Green
Supporting amazing work and every penny is worth it
If you are an angler on the coast of Sweden, this is something to support.

As can be seen on Fiskevårdsnätverket Göteborg´s website, that yearly support matters greatly and we have together managed to collect around 50.000 SEK for the organisation the past few years. THAT IS A LOT OF MONEY!
Do you want to support conservation work that improves the habitat and spawning grounds for trout?
Those who want to donate to the organization can do so by scanning this QR and Swish to us, then you are in our Lottery pot that will be drawn out on the 26th of February, on our last night of LIVE Fly Tying.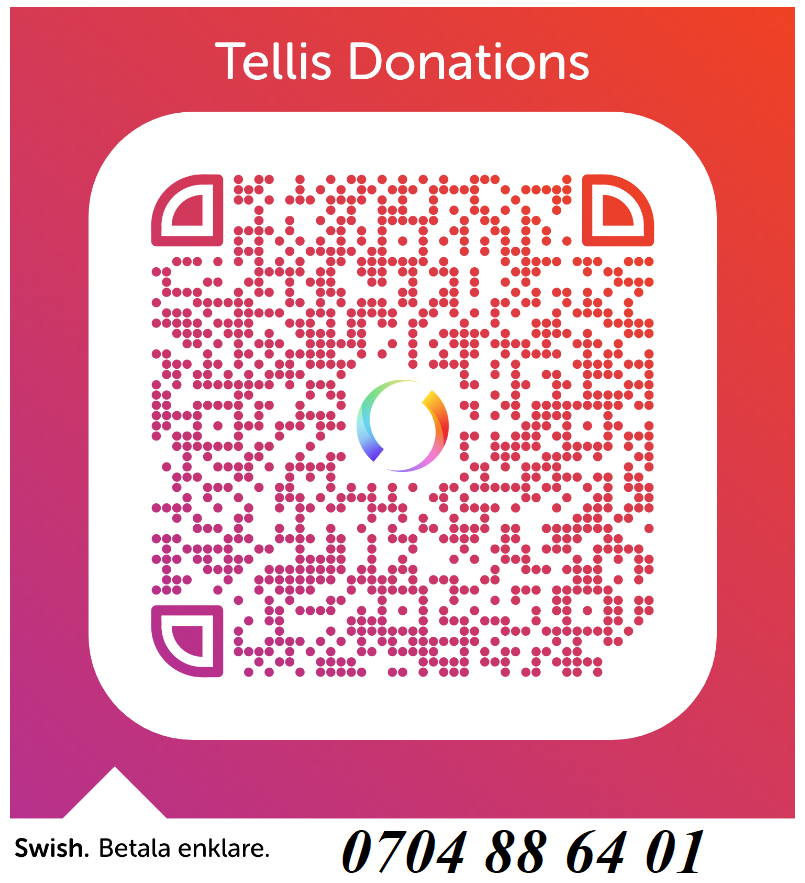 If there is someone who wants to contribute to the auction in any other way, to support the organisation, can contact me at info@tellis-flugfiske.se.
Since we don't have the option to meet up, enjoy each others company, we might as well try to do some fun online fly tying with friends and family members.
Our third auction, supporting Fiskevårdsnätverket Göteborg
Patrik Mossberg won the bid with 300 SEK for the Black and Green helmet. A fly that I am confident that will give some nice action by the river!
As always 100% of the winning bid goes to the chosen organization and this time we are focusing on improving the habitats for trout. Fiskevårdsnätverket Göteborg does amazing work and every penny is worth it, and if you are an angler on the coast of Sweden this is something to support.
You can also donate without bidding with Swish to 0704886401 (same as the QR above).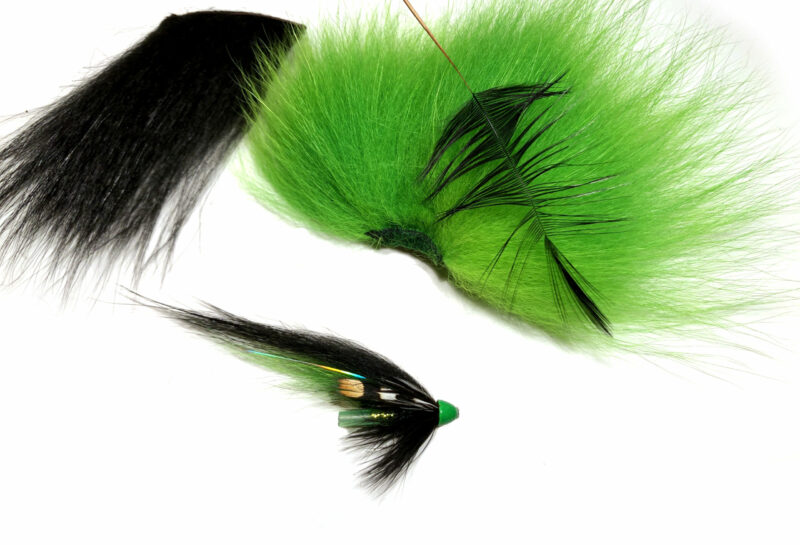 This was our third week with Fiskevårdsnätverket Göteborg and we now have received donations with a total of 2.400 SEK in donations!
When we work together, we are so much stronger!
THANK YOU ALL SO MUCH!
We are so grateful for your participation and generosity.
My personal best in Orkla, caught with Black & Green Helmet!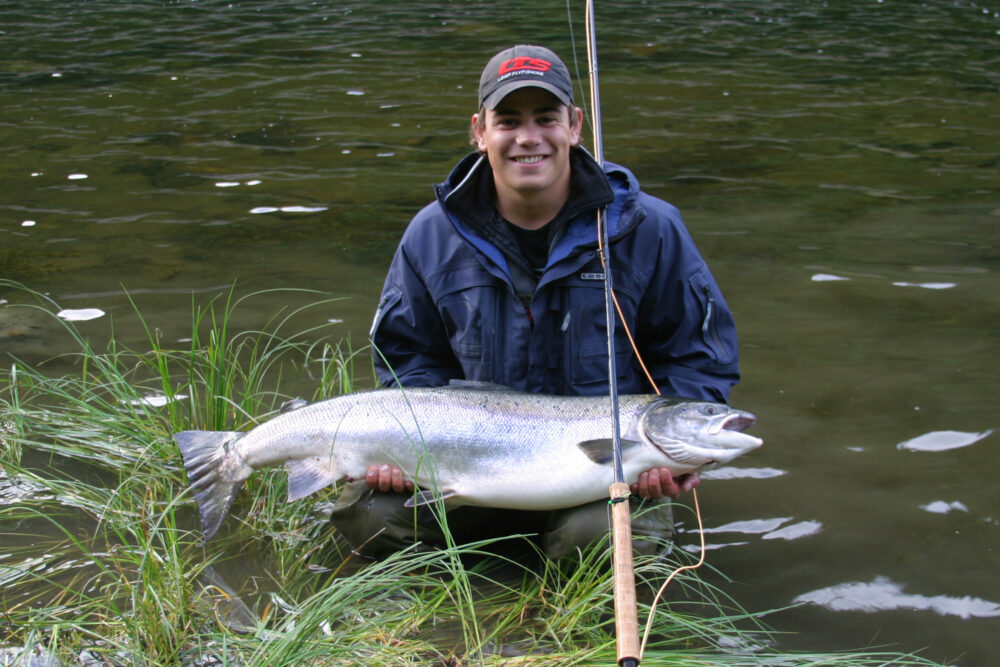 A big Örekil river "buck", caught on a small Black & Green Helmet!