I came across these flies several years ago and already from the start I liked the simplicity of them. Flies that are easy and relatively fast to tie, you don not need that much material and best of all, they fish great everywhere! I have fished them in more or less every salmon river I have had the pleasure to visit, even when swinging flies for Steelhead.
I remember my first time fishing for spring salmon in River Dee, Scotland. Me and a couple of friends decided to try the really early spring fishing in February and decided that 3 days of fishing on the Dee would be perfect. What we manage was to time the best fishing in many years and we realized that we would never get that lucky again. Both my friends caught their first fresh fish already in the morning and in the afternoon one of them caught his second one! That gave a little extra push to go another round and then I also found one of those beautiful springers. And of course, it was on the yellow Dee Monkey! We ended up catching 7 spring fish, in Februay, in just 3 days of fishing.
This fly should be in every salmon anglers box and keep it simple! Tie it in a few variations, different weights and sizes, some slimmer and some bulkier. I personally tie them around 2-3cm, 6-7cm and of course a bigger one around 10cm. Most of the time I make them as shown in my video, with a TSD US tube as weight. With this in your box you ware more or less set for any river.
Material for 10 Monkey style flies can be found HERE!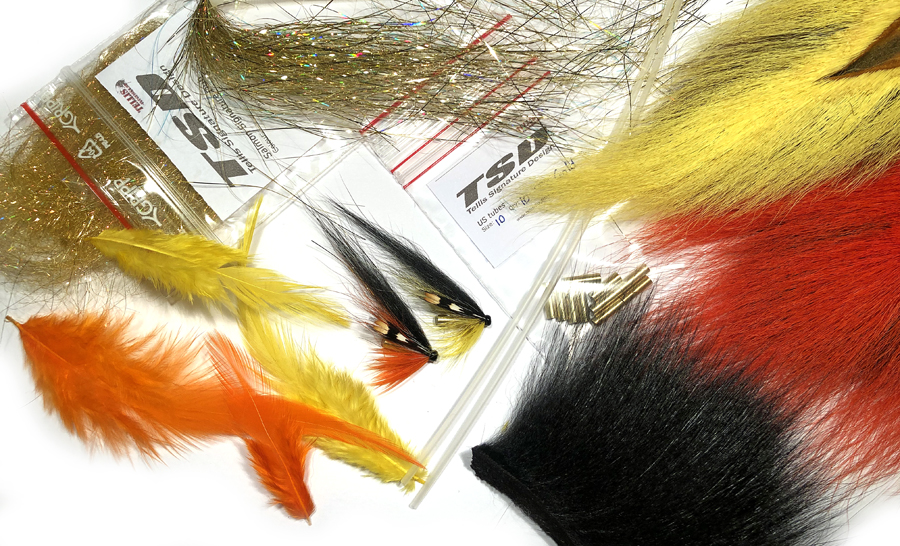 My first in life February salmon, caught on the yellow Dee Monkey