Since I started with fly fishing around 1995-1996, I have been drawn to saltwater. Here in Scandinavia we mostly focus on the sea running brown trout and other seasonal fish like mackerel or garfish. When I was growing up I spent most summers in Greece and did a lot of fishing there as well, both with me fly rod and angling. 3 years ago I fished tropical waters for the first time when I went to Mexico, and what can I say… It is the craziest fly fishing experience I have had! Everything is just so great, the nature, the beaches, the food and of course the fishing. When I went there for the first time I tied some typical "tropical flies" but I also ended up using a lot of my regular coastal flies as well. There is a lot of predator swimming around in the ocean so naturally the baitfish worked really well. The "Mahahual shrimp" is a personal adaptation of the world famous Crazy Charlie. I have been calling it that mostly for the fun fact that I caught a really big Jack cravelle on it when I was fishing for bonefish! I was very surprised when it took my fly and literally emptied my reel of line! Definitively one of the best fights in my life and I have never had that much backing out. You can see the fly hanging in the mouth of the fish in the picture above. First time I tied and fished this pattern I caught 3 Permit on the same fly, so this pattern will always be in my tropical fly box. However, the jigging effect you get with the heavy eyes is very attractive for both fresh and saltwater species.
Material for 10 Saltwater flies HERE!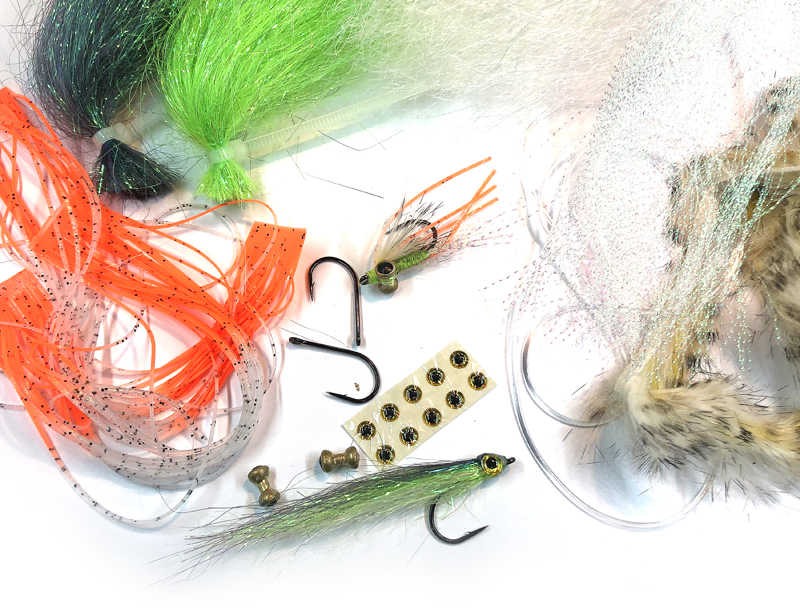 A great trout from my backyard caught on a baitfish fly!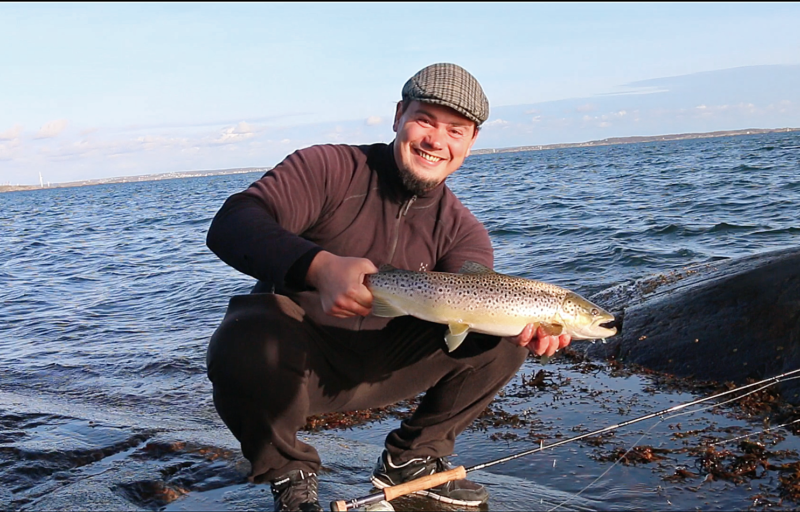 My first ever Permit, caught with the Mahahual shrimp!